There are an endless number of ways to explore and come to understand all the County has to offer. While wineries are a popular attraction they are by no means all the County has to offer. With the area's natural beauty, artists and crafts people have become the heart of the County, and were the ones to define its "County" character  far before its discovery as a wine growing region. With a rich loyalist history that infiltrates both the area's architecture and fills its store shelves, Prince Edward County  will be sure to remind you of a simpler, richer and more relaxed time.
Here are some stops you might want to make on your own DIY tour!
1. Start your day like the locals do! Begin with a coffee from  the Tall Poppy Cafe in Wellington where you can appreciate  local art in a funky atmosphere and savour the best direct-trade brew.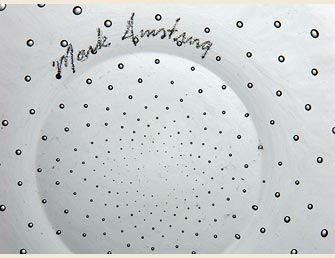 2. Next, take in some County Artists. Meet Mark Armstrong of Armstrong Glass who will demonstrate the art of glass blowing live in his studio workspace.
3. Visit one of three cooperages in all of Canada! Pete Bradford and Marla Cameron of Carriage House Cooperage have brought a  new level of skill to the local wine region and are 'pushing the envelope' with innovative ideas, including barrel flavouring with locally sourced wood.
4. Take a scenic drive through the world famous Sandbanks Provincial Park, known for
its giant sand dunes and golden beaches. The beaches at Sandbanks are from two of the largest freshwater bay-mouth sandbars in the world, and you'll visit them here on the shores of Lake Ontario.
5. Mad Dog Gallery has been operating in Prince Edward County since 1990, located in a large renovated timber-framed barn on the way to Sandbanks beaches on County Road 11. The gallery features traditional and contemporary fine art created and curated by some of the County's most talented artists.
6. Lunch in Picton – Blumen Garden Bistro, Regent Cafe, William's Family Diner, Regent Cafe, Bean Counter – so many choices using local ingredients.

7. In the afternoon, stop at Fifth Town Artisan Cheese, an environmentally and socially responsible cheese maker producing fine handmade cheeses using fresh, locally produced goat and sheep milk.
8. Next stop, berry picking in Waupoos.  Little's High Bush is non-sprayed blueberry picking at its finest.

9. Time permitting, head down to Black River and stop at Vicki's Veggies farm stand, or for ice cream at the Black River Cheese shop. If there's a line-up, divide and conquer by crossing the street to shop at The Galloping Goat.
10. Lake on the Mountain may also be a stop! In summer, eat supper on the patio.  Cloaked in mystery and legend, the turquoise lake is a source of amazement and a beautiful setting for activities in the park. Lake on the Mountain is a natural curiosity: it has a constant flow of clean, fresh water, with no apparent source, as it is situated 60 metres above Lake Ontario. The Mohawks offered gifts to its spirits and the settlers thought it was bottomless. Come for the view of the Bay of Quinte! Bring along your camera to capture nature's beauty while contemplating the secrets hidden in this truly memorable place.
For more information on a Wine Tour in Prince Edward County or to book your next PEC getaway visit Sandbanks Vacations Website. For more information on what you've read or we offer contact us directly either by email hello@countyvacation.com or at 1-877-399-2508